---
Quality Florist
Salsastraat 42, Almere, Flevoland, 1326 NZ, Netherlands. Netherlands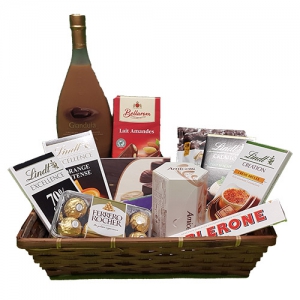 Independent Reviews
Great communication re delivery. I'm told the flowers were beautiful.
The quality of the flowers and service were excellent.
Have not heard about the bouquet itself but the service has been excellent!
Very quick and easy way to order flowers! The recipients were delighted with the bouquet
First time i have used this service and very pleased. It was to send a bouquet from the UK to The Netherlands and both the service from the company and the quality of the flowers were superb. Would definitely use again and recommend too.
Gorgeous flowers, great value.
Incredibly prompt service! Thank you for getting the flowers to my dying cousin within a few hours of me ordering them from the US.
The flower arrangement was huge and much nicer than the photo. Delivered on time!
The delivery was in orderly on time manner. the delivery person was very professional. I like the arrangement but the tulips wasn't as pictured in the add. It was only one color and most of the bloom was already open. The add showed red, purple, yellow and pink tulips. Again the arrangement was perfect. I just would have liked more than one color of tulips. I really like your service and i would recommend and use you again.
Excellent service and communication flowers looked beautiful very happy with purchase would def use them in the future.
Excellent service, on time a and recipient was impressed with quality and beauty of flowers
Quick and reliable service
Great service and prompt delivery
It was great! my girfriend got it delivered to her job and it arrived around lunch time. She totally loved it.
Excellent flowers delivered on time
Very pleased with your service to The Netherlands, time and quality. The recipient enjoyed the beautiful flowers and chocolate!
Flowers were delivered the same day as I ordered them and the flowers received were lovely.
Really beautiful flowers and quick delivery
Lovely flowers, ordered from UK and delivered to Tilburg, North Brabant..
The flowers were beautiful. Just as i expected.
Chocolate And Liqueur
1x Lindt dark tablet Orange 100g 1x tablet Lindt dark mint 150g 1x Lindt tablet cacao 100 grams of 70% dark 1x Lindt tablet creme brulee 150g 1x Bellarom with almonds 200g 1x Tablerone 100 grams 1x Ferrero Rocher (16 pieces) 200 grams 1x pralines (Belgian) 250g 1x Choco cranberry / pistachio 150 grams 1x Dove Amicelli 200 grams 1 x Bottle of Milk Chocolate Liqueur 0. 5 Liter